WELCOME TO STRAIGHT STREET LAURENS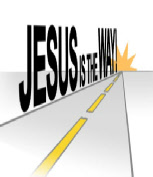 Many times we hear people ask the question, "Is Straight Street a Christian youth center? " In answer to that, it is not but rather it is operated by Christians. One of the main purposes is to help evangelize today's youth.
The center is located in down town Laurens, on 220 West Main Street in what used to be the old Sears building next to the First United Methodist Church. It is they who have so graciously provided the use of their building to be used by Straight Street Laurens Inc.
Straight Street serves the youth of Laurens County. Youth, ages thirteen through nineteen enjoy a variety of activities such as; basketball, air hockey, ping pong, pool, and several video game stations throughout the center. Tables and chairs are provided throughout the facility where youth can sit and chat with friends catching up on the latest bit of news.
We also provide a snack shop where the youth may purchase drinks and food items. When a youth walks into the center there are traffic lights blinking and traffic signs posted on the walls. There are also two cars in the center, one going into the wall as if it were entering a tunnel and the other is coming out the wall.
The center provides an avenue of outreach off the public street where youth can meet with their friends and not subjected to the at risk behaviors found in their neighborhoods and streets. We have created an environment that is safer and fun for all, but also a place for spiritual and social growth.
For those who want to be more physical we have provided an outside but within the building basketball court along with benches so whether the youth "cruise" indoors or out, there is a fun place to hangout.
Straight Street Laurens is operated by a volunteer staff. The center is open on Friday and Saturday nights from, 7:00 pm to 11:00 pm.